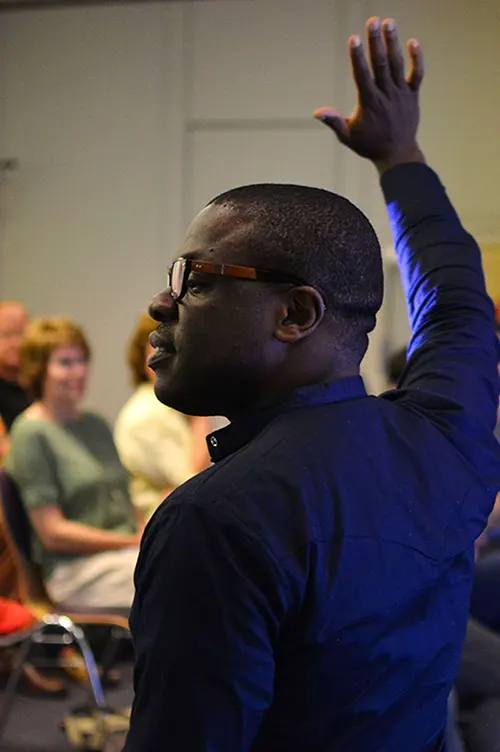 Why
Are we controlled by our thoughts, or do we control our thoughts?
How a person thinks determines their success. The biggest difference between successful and unsuccessful people is the way they think. Successful people think differently, which does not mean that they necessarily think better. But I have never met a successful person who was not aware of the power of his thoughts.
Click here to be part of it!
Objective
Who is actually a quantum thinker?
The aim of the seminar is to make you aware of the power of your thoughts, your impressive tools that support you in achieving the goals and wishes in your life. At the end of the seminar you understand that the things that attract your attention control you. Everything you achieve in life is a result of your thoughts, a reflection of your way of thinking.
For whom is this event a must?
Managing directors and executives
Entrepreneurs and self-employed persons
Employees who want to go into entrepreneurship
Scientists, medical doctors, pharmacists, engineers
Speakers and authors
Trainers, Coaches and Consultants
Athletes and celebrities
And all those who are interested in their personal development and are on new paths
During this seminar you take with you!
"Glad I could be there. It was a very insightful event. We were reminded several times that all things are possible."

Kai Asmushen
Your attitude – your greatest advantage. Thoughts create things. Choose the good ones. If you see something in your head, you can hold it in your hands. Use your thoughts to dream your paintings and then paint your dreams.
The ability of your thoughts to change. You are not your thoughts, but the observer of your thoughts. Do your thoughts control you or do you control your thoughts?
How you think – your invisible power. If you know how powerful your thoughts are, then you know that you shall never think a negative thought.
How you use the Law of Attraction for your development. Would you also like to know what Albert Einstein said about the law of attraction?
What does your state of mind look like? The magic picture – a reflection of your thoughts. You are stronger than you think. Unfold your potential! Everything is possible.
How to transcend limiting thoughts. Do your thoughts work for you or against you? Which limiting beliefs no longer serve you? Do you constantly revise your basic assumptions?
Your advantages at a glance
Make something of it! See you at the Quantum Thinking 6.0 seminar?
Click on the button and tell us – It's in your hands.
Yes, I'm in!
Discover other special offers for you!