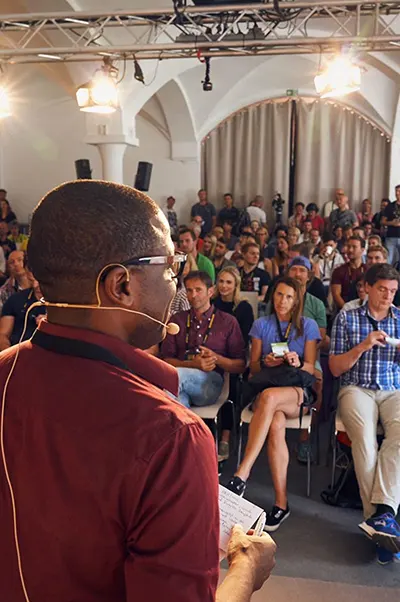 Why
Are you one of those people who believe in positive thinking?
Do you know that you are the CEO of your life and that it is never too late to take your life in your own hands? Do you also know that you are a gift to this world? If you have said yes to these questions, read on!
Click here to be part of it!
Objective
Who is actually an epigeneticist?
You are an epigeneticist means to design your genes and control your genes to live the life you want.
By the end of this seminar you shall know how to deal with your worries and fears with ease. Being impatient is a sign that you are in a hurry. Being in a hurry is another sign that you have worries. Having worries is an indicator of fear. And when you are afraid, you have temporarily forgotten that it is never too late to change your thoughts and pretend that your dreams and goals have already been realised.
You are free, You are powerful, You are goodness and You are love. You are here for a special reason and the world is a better place because you exist. You are so important.
For whom is this event a must?
Managing Directors and Executives
Entrepreneurs and self-employed persons
Nutrition and Health-Conscious People
Scientists, Doctors, Pharmacists, Alternative Practitioners, Nursing Staff
Athletes and Fitness Trainers
And all those who are interested in their mental health
During this seminar you take with you!
"It was a magical talk from you. Power, knowledge, motivation, humour and a concentrated dose of energy. Absolutely awesome!"

Beate Wissenbach
What does epigenetics mean and how does it help you to take full control of your life?
What behaviour patterns did you inherit from your parents or great-grandparents and how can you influence them?
Do you want to live long, healthy and young? Your telomeres tell you what this has to do with your state of mind.
Would you like to remain a bundle of energy in the long term? The power stations of your cells – the mitochondria are your salvation.
Would you like to achieve more serenity and inner contentment in your life? I share with you four quick mini-meditation techniques.
You get a checklist how to hack your biology in 14 days with natural methods to always achieve maximum performance.
Your advantages at a glance
Make something of it! See you at the Quantum Thinking 6.0 seminar?
Click on the button and tell us. You have a choice.
Yes, I'm in!
Discover other special offers for you!